DJ Fanes ft. Hypeman Mask – One Africa Vibes Mix (Val.2)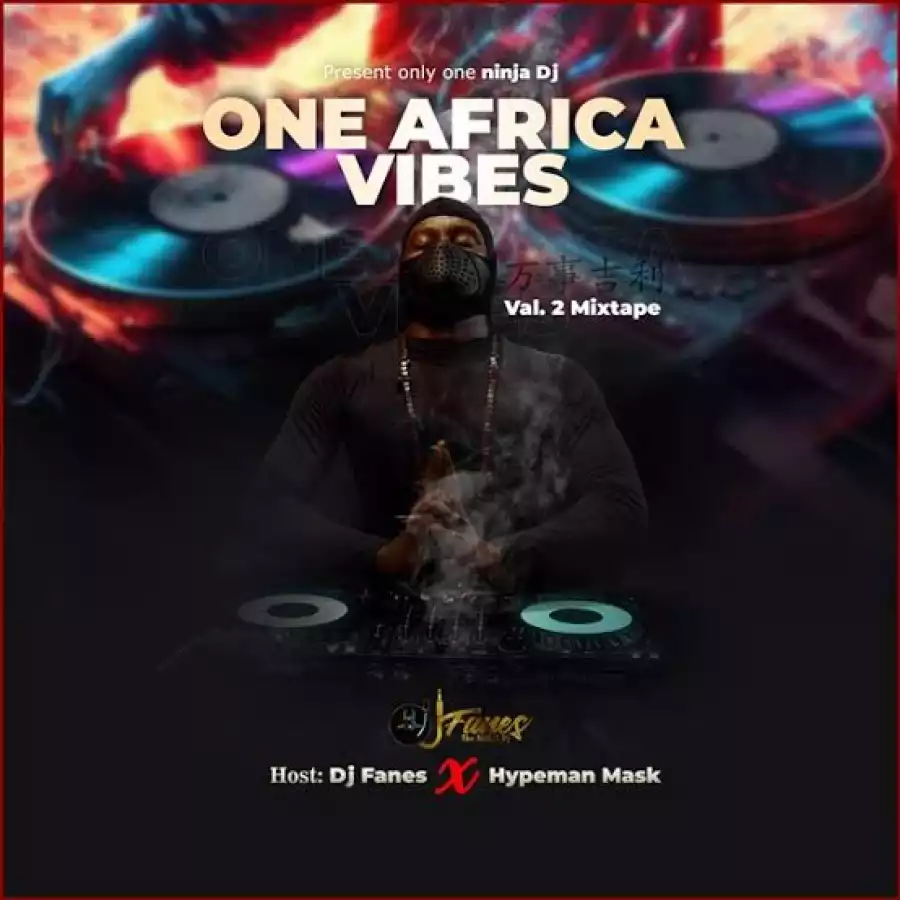 Talented Nigerian disc jockey, DJ Fanes, also known as "only one ninja dj," returns with an extraordinary mixtape titled "One Africa Vibes Mixtape Vol.2." Hosted by DJ Fanes and featuring Hypeman Mask, the mix includes songs such as "My Ge" by Kizz Daniel, "Puff and Pass" by ZerryDi, "Things On Things" by Shallipoppi, and "City" by Burna Boy.
This vibrant and diverse tapestry of African music celebrates unity and cultural richness, exemplified in the latest creation, "One Africa Vibes (Val.2)." DJ Fanes and Hypeman Mask collaborate to deliver an electrifying mix that showcases the distinct vibes of these music sensations. Download or stream "DJ Fanes ft Hypeman Mask Electrifying One Africa Vibes DJ Mix Val 2 Mixtape" for an immersive experience into the best of African music in 2023.